Innovation and Capability Voucher
Apply for $5000 Vouchers to upgrade your business through consultancy projects or implementation of simple solutions.

We do it for you!
The Innovation & Capability Voucher (ICV) is a simple to apply, easy-to-use voucher valued at $5,000, to encourage SMEs to take their first step towards capability development.
---
What can the ICV voucher benefit me!
SMEs can use the ICV voucher to upgrade and strengthen their core business operations through consultancy in the areas of innovation, productivity, human resources and financial management.
Apart from consultancy, ICV also supports SMEs in the adoption and implementation of simple solutions to improve business efficiency and productivity.
SMEs can use the ICV to implement productivity solutions under the supportable cost categories of
2. Technical Solutions
3. Professional Services and
4. Design & Renovation
---
Productivity Solutions!
For implementation of simple productivity solutions, each SME can apply up to a maximum of two vouchers value of $5,000 each to implement solutions out of the available eight vouchers for each SME. For this, SMEs may apply directly with SPRING to support the productivity solutions, on a reimbursement basis. The reimbursement will be made directly to the SME. All purchases must be made only after the indicated solutions/ items have been approved in the application.
---
How it Works?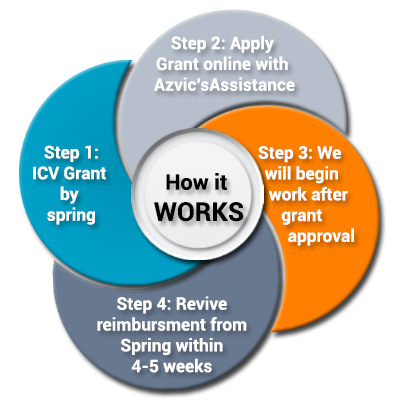 If you are not eligible for ICV, please take a look at the other grants that you may be able to utilise.